Co-op Programs
Custom calendar co-op programs can help address the complications of publishing co-branded advertising calendars, involving multiple ordering parties, while still taking advantage of our special pricing deals. 
We can help develop a co-op calendar program ideal for:
wholesale manufacturers and suppliers for their distributor/reseller clients
real estate brokers with many independent sales agents and offices
national companies with multiple regional offices
organizations interested in offering their custom calendar in our store as a standard calendar 
 
A calendar co-op program is meant to work for you.
 
Here are some example calendar imprints illustrating how the co-op programs may vary depending on particular needs: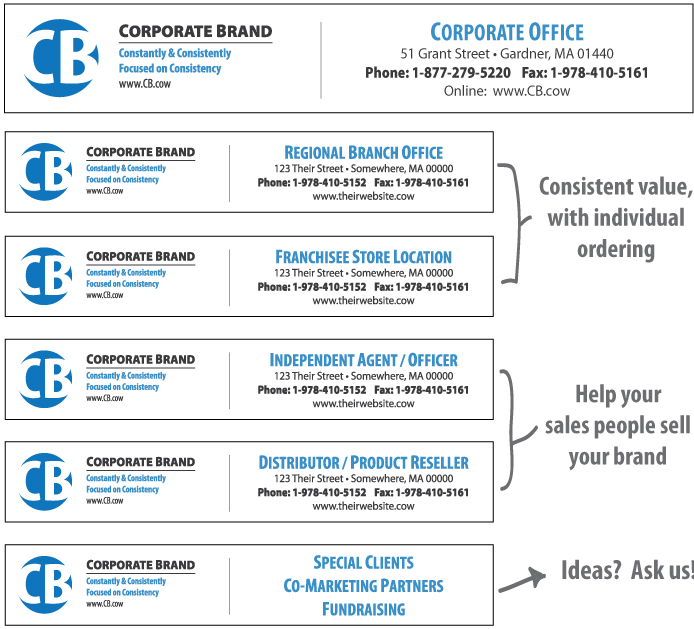 We strive to build a co-op solution that will maintain your brand consistency, while allowing your affiliated parties and offices to order the calendar of their choice directly with us. The benefits of a co-op program are to simplify the annual order round-up process — saving you time and money — while delivering convenience and choice to your affiliates promoting your common brand.
Contact us for more information about starting a custom calendar co-op program for your organization!