Calendar Samples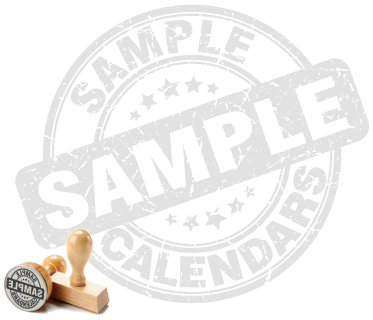 Would you like to receive a sample calendar? 
Contact us...we can help!  
 
Call us at 1-877-279-5220 or email info@valuecalendars.com to request a FREE calendar sample and formal price estimate for your project. Please provide the following information when contacting us so we can process your sample and price-quote request in a timely and accurate manner.
Contact Information

Recipient's name
Company name
Shipping address
Phone number
Email address

Calendar Information

Product #
Name/Format
Options
Quantity to quote
We offer one (1) calendar sample per company, per year at no charge. We will do our best to send the specific calendar title requested, but a 'like' calendar with identical attributes (format/size/paper stock) may be substituted when fulfilling your request. Calendar samples will feature a random promotional imprint and are intended for prepurchase quality inspection and decision-making purposes only.
Additional sample requests will be billed at the lowest advertised quantity unit price, plus $10 for shipping & handling.  
Samples of most calendar products are only available for businesses and non-profit organizations interested in placing future bulk orders.  
---
---