Peel-n-Stick Calendars; Business Card Holder

Shop our Business Card Holder Peel-n-Stick Calendars. Simply insert your existing business card to personalize--a great tool to share with your entire office!
Bottom Components: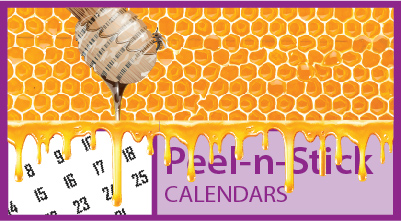 Promotional Peel-n-Stick Calendars with a Business Card Holder Header
These handy Promotional Peel-n-Stick Calendars from ValueCalendars.com are an economical option to display your message all year long.  With a stock vinyl pocket header with a clear face, these products are designed to be personalized through the insertion of your existing business cards into the header.  This is a great advertising option to share between employees, and also allows for creative uses that require only a small quantity of calendars per design or message.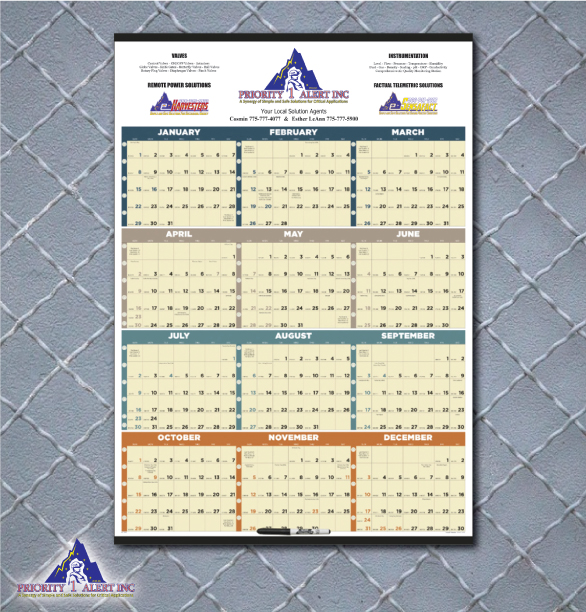 BY FAR THE BEST!
-
We just received our calendars and have to say these are by far the best!  The design and color scheme is outstanding.  We are super pleased with everything. Thank you for a job well done and a speedy delivery! :)   Until next year, ya'll take care and be healthy.
-Kristy
Priority 1 Alert, Inc.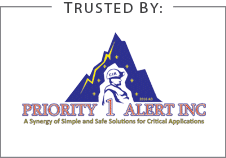 Create awareness, reinforce your brand message, and show appreciation to your customers and supporters!  Shop All Card Calendars
---
Promote, gain, retain — every day, all year long!
-
Seeking a cost-effective and fun way to advertise your business or organization? ValueCalendars.com can help! Leverage the utility and visual impact of Peel & Stick Calendars to promote your message to your valued customers and supporters. Simply add your own existing business cards into these handy Mini Size Stick Up Calendars to quickly & easily create a marketing too that will definitely catch the eye of passersby!
---