Span-A-Year Calendars

Shop our customizable full-year view, Span-A-Year planning calendars designed to show off your promotional imprint every day, all year long:
Bottom Components: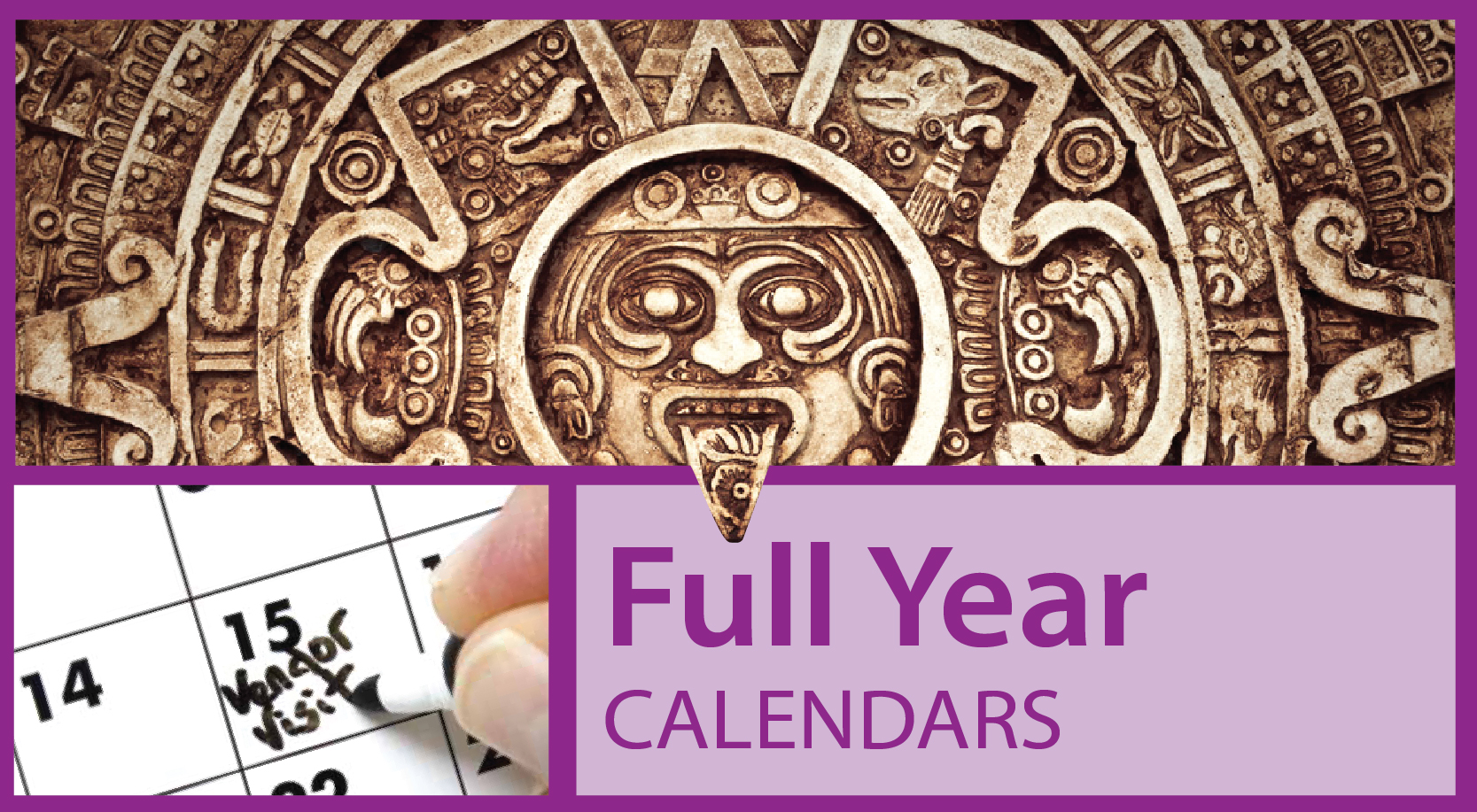 Promotional Year-At-A-Glance / Span-A-Year Calendar Printing Service For Business
Advertise with promotional full-year view planning calendars from ValueCalendars.com and let your customers and prospects benefit from the helpful entire year-at-a-glance design. The large size of these Span-a-Year calendars are ideal for use in conference rooms and other large gathering areas, giving you the opportunity to broadcast your brand message to the masses.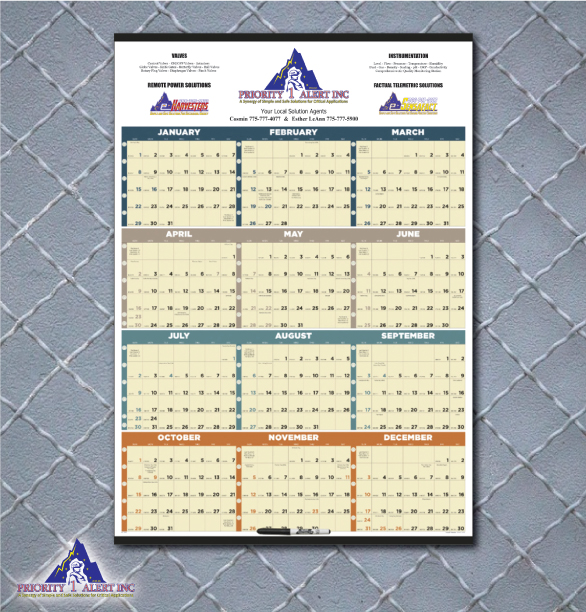 BY FAR THE BEST!
-
We just received our calendars and have to say these are by far the best!  The design and color scheme is outstanding.  We are super pleased with everything. Thank you for a job well done and a speedy delivery! :)   Until next year, ya'll take care and be healthy.
-Kristy
Priority 1 Alert, Inc.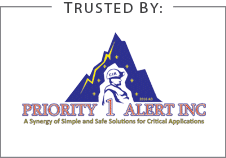 Create awareness, reinforce your brand message, and show appreciation to your customers and supporters!  Shop All Card Calendars
---
Promote, gain, retain — every day, all year long!
-
Seeking a cost-effective and fun way to advertise your business or organization? ValueCalendars.com can help! Leverage the utility and visual impact of Personalized Span-A-Year  Calendars to promote your message to your valued customers and supporters.  These jumbo size year-at-a-glance wall calendars feature generous ad space to showcase your brand logos and photos in vibrant full color, enabling you to demonstrate capabilities, highlight products, services and offer content that describes your company goals & values.  These giant full year view planners are used in many industries, with titles including Julian Dates and Work Days Remaining in the year making them perfect for manufacturing, construction, financial and retail markets.
---