Stapled; Drop Ad

Shop our customizable Staple Bound Appointment Wall Calendars designed to show off your promotional imprint all year long:
---
Bottom Components: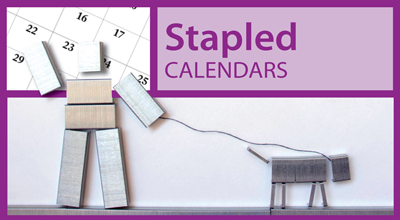 Staple Bound Appointment Wall Calendars
Keep a good supply of Promotional Stapled Wall Calendars from ValueCalendars.com on hand for customers and visitors to boost your brand visibility and instantly build goodwill. These affordable appointment wall calendars provide long-term advertising value, while also serving as a useful business gift -- our most popular format of promotional advertising calendars!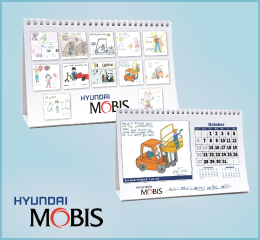 "BEYOND excited!"
We just wanted to say thank you for all your help, we just received our desk calendars here at the corporate office and we are all BEYOND excited to see the end product. You guys did an amazing job with the setup and the quality definitely exceeded our expectations.
-Dulce Perez
Mobis Parts America
 
Custom Desk Calendars
Feature your own photos, custom design and brand message, day after day. 
» Shop Custom Desk Calendars
» DesignPLUS Calendar Setup Service
» Custom Calendar Templates
» Custom Calendar Sample Gallery