Murphy's Law

Shop our customizable Murphy's Law funny art themed calendars designed to show off your promotional imprint all year long: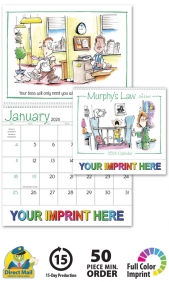 Spiral Bound; Drop Ad Imprint
Staple Bound; Drop Ad Imprint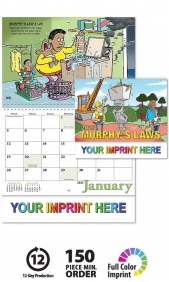 Spiral Bound; Drop Ad Imprint
Bottom Components: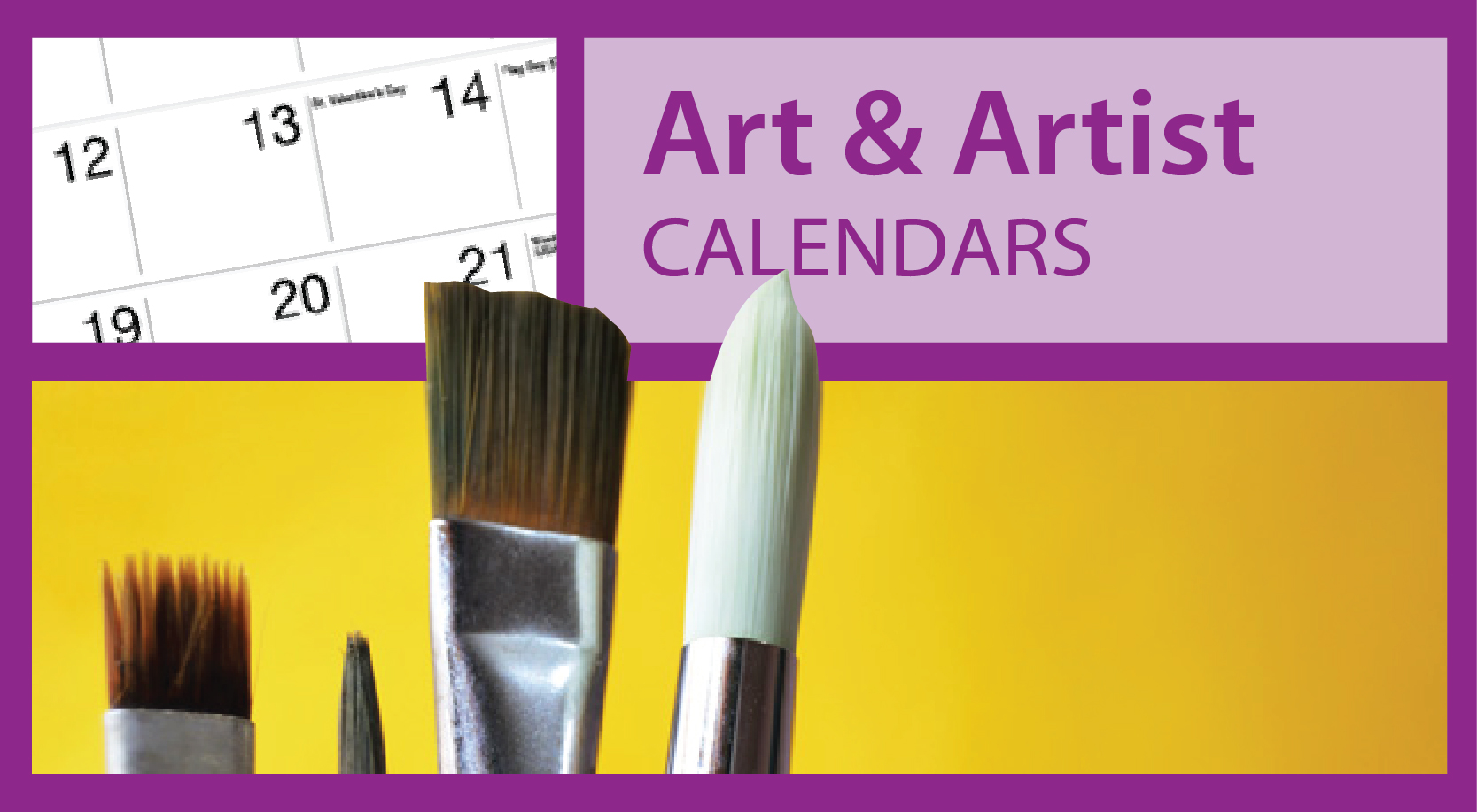 Promotional Muphy's Law Themed Calendar Printing Service For Business
The age-old epigram, "anything that can go wrong, will go wrong" is now available in hilarious illustrative cartoons. Let ValueCalendars.com help with funny and lighthearted promotional Murphy's Law Calendars, perfect for displaying your custom business logo and advertising message.  These illustrated Murphy's Law calendars are available in desk and wall formats.  Funny 'Murphy's Law' sayings make these custom imprinted calendars a great choice for a very wide range of businesses and organizations!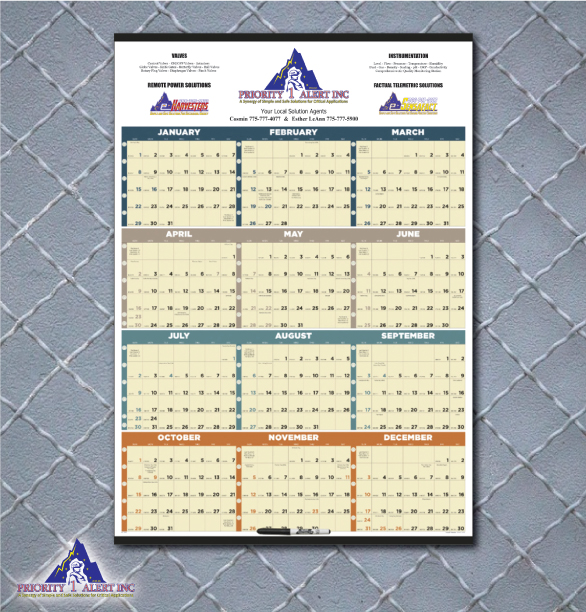 BY FAR THE BEST!
-
We just received our calendars and have to say these are by far the best!  The design and color scheme is outstanding.  We are super pleased with everything. Thank you for a job well done and a speedy delivery! :)   Until next year, ya'll take care and be healthy.
-Kristy
Priority 1 Alert, Inc.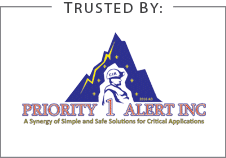 Create awareness, reinforce your brand message, and show appreciation to your customers and supporters!  Shop All Card Calendars
---
Promote, gain, retain — every day, all year long!
-
Seeking a cost-effective and fun way to advertise your business or organization? ValueCalendars.com can help! Leverage the utility and visual impact of Personalized Murphy's Law Calendars to promote your message to your valued customers and supporters. Your custom-imprinted logo on any one of our Promotional Murphy's Law Calendars featuring lighthearted illustrations reinforcing the facts that often 'Anything that can go wrong will go wrong', that 'Nothing is as easy as it looks', and that 'Everything takes longer than you think it will.'.  These fun calendars are sure to be appreciated and will definitely catch the eye of passersby!
---
---