Custom Calendar Gallery/Examples

Below are a few, fun custom-calendar project examples to check out — you can click the photos to see samples of the low-resolution proofs that we supply standard with every custom calendar order. With custom-calendar printing, we are starting from scratch, allowing for your complete design customization of the cover, photos and monthly date grids to match your branding and specific project needs.  
---
2019 Custom Calendars Projects
Click on images to see full sized, PDF proofs!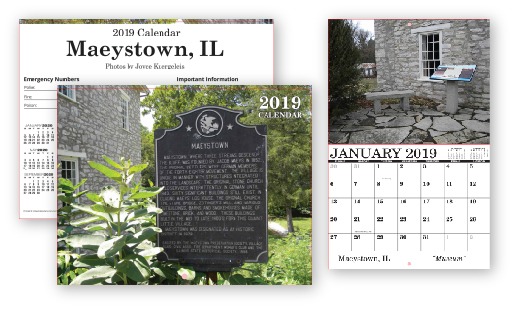 ---
"Wow that is beautiful!  We are so excited.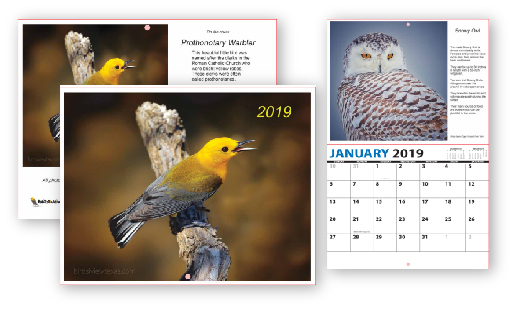 It looks perfect. Thank you!"
Donna Devan
Wild Adventures
---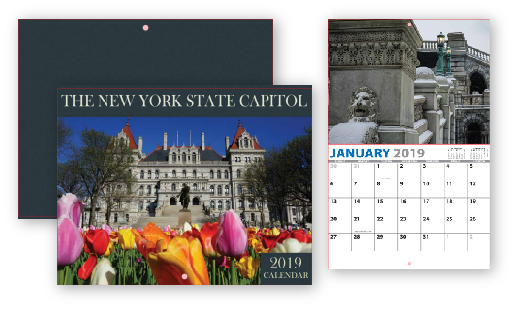 ---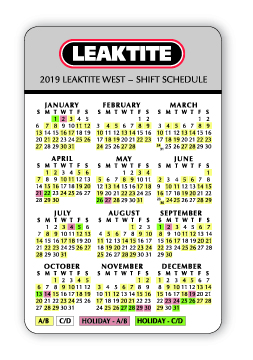 "Thank you for helping us create the pocket calendars with certain days each month "shaded" to distinguish work shifts, with Employee 2019 Holidays information centered on the back side. We just received the delivery of the calendars and love them! Very happy with the product. Thank you again for your assistance,"
Pattie S.
Leaktite West Corporation
www.leaktite.com
---
---
2018 Custom Calendar Projects
---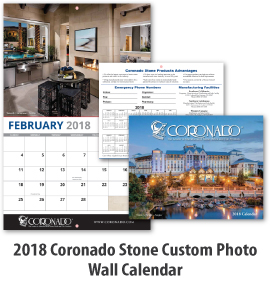 "I just wanted to thank you for the awesome calendars! They look really amazing and they arrived sooner than expected.  Everyone here, including the owner, is very happy with them. Thank you"
Robert F.
Coronado Stone Products
www.coronado.com
---
---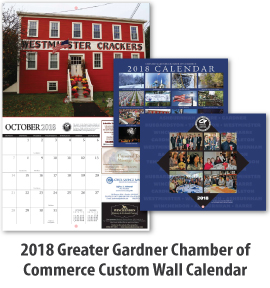 "Our 2018 Chamber Calendar was a great success. It gave the Chamber a new revenue stream and it provided our members with a high quality, low cost advertising opportunity.  Plus it was a pleasure working with Scott and everyone at ValueCalendars.com!"
Jim B., President
Greater Gardner Chamber of Commerce
www.gardnerma.com
---
---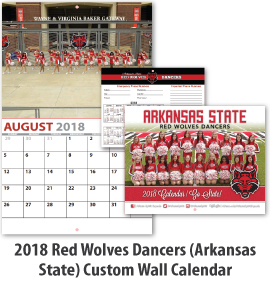 "The calendars looks great!  We will touch base on the calendars again this fall. Thank you for setting up the last page for our sponsor logos...Looks AWESOME!
WOLVES UP!
GO RED WOLVES!"
Paige P.
Red Wolves Dancers (Arkansas State)
www.astate.edu
---
---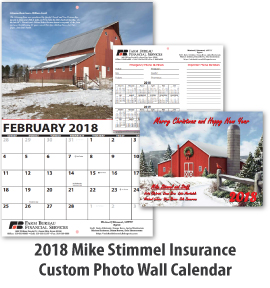 "We've ordered the same calendars the last 3 years which included moon phases with envelopes which were always imprinted.  We have had a difficult time getting info we need to complete our calendar and we appreciate your patience and for following up so we can take advantage of the early season discount. Thank you!"
Anita G.
Mike Stimmel Insurance
Farm Bureau Financial Services
michaelstimmel.fbfsagents.com
---
---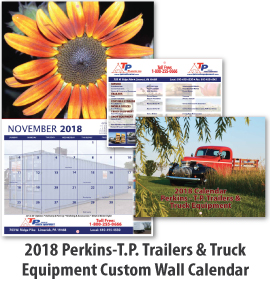 "We have been working with ValueCalendars.com since 2011 and it has been nothing but pleasant. They are great to work with and are always willing to help you with any questions or problems. When we first started printing custom calendars, our software was very out of date. As we updated, they really helped us along. They are always friendly and nice and able to answer a lot of questions regarding the special order calendars.  Quality and service are their top priorities."
Catie P.
Perkins - T.P. Trailers, Inc.
www.tptrailersinc.com
---
---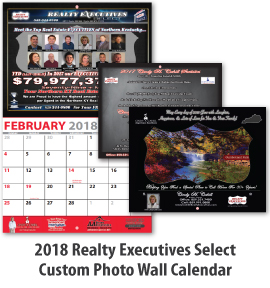 "I had been through hell getting these calendars together after losing my graphic designer...it looks Awesome.  Thank You for all of your assistance!"
Daniel C.
Realty Executives Select
www.cindycahill.com
---
---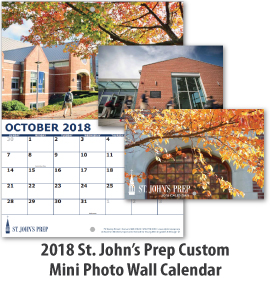 "Thanks so much for all the information and answers to our questions! We love the blue customized date descriptions...the calendar is looking great...it's very appreciated!  You rock - thanks!"
Sandra T.
St. John's Prep
www.stjohnsprep.org
---
---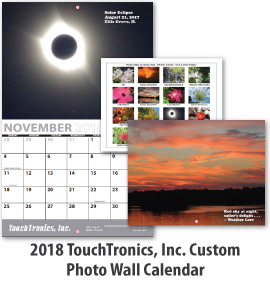 "Thanks so much!  We love your calendars and so do all our customers and vendors."
Natalie R.
TouchTronics, Inc.
www.touchtronics.com"
---
---
2017 Custom Calendar Samples